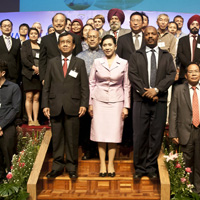 About
Mobile phones have transformed lives in rich and poor countries alike. Current estimates from the International Telecommunication Union (ITU) indicate that of the seven billion people on Earth, over six billion now have access to a working mobile device. Mobile technology is a promising vehicle for improving financial inclusion, education and community engagement while also enabling faster payments, data collection and health advice to assist aid work and meet development goals.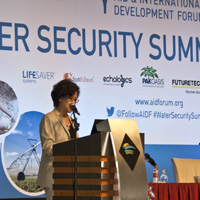 Why Attend?
By attending you will discover innovations and practical solutions around the use of mobile devices for humanitarian service delivery, including m-money (cash transfers), m-health and m-learning. Establish how mobile technologies can be used more effectively for improving aid delivery and disaster response and to better meet development goals. You'll gain first-hand insight from your peers and partners and be able to compare your approaches. AIDF will help you to build long lasting partnerships and effective collaborations. This focus day on Mobile for Development is part of the AIDF Asia: Aid & Response Summit (16-18 June) and its objective is to exchange ideas and influence the global debate on improving humanitarian aid, disaster relief and resilience.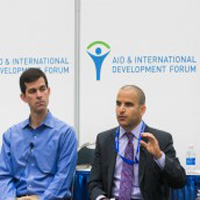 Who attends?
This summit has been designed for senior representatives from regional governments in South East Asia, UN and intergovernmental organizations, investors, academic and technical institutions, the International Red Cross and Red Crescent Movement and Non-Government Organizations, community leaders, media and the private sector.