600,000 effected by Lombok earthquake
07 August 2018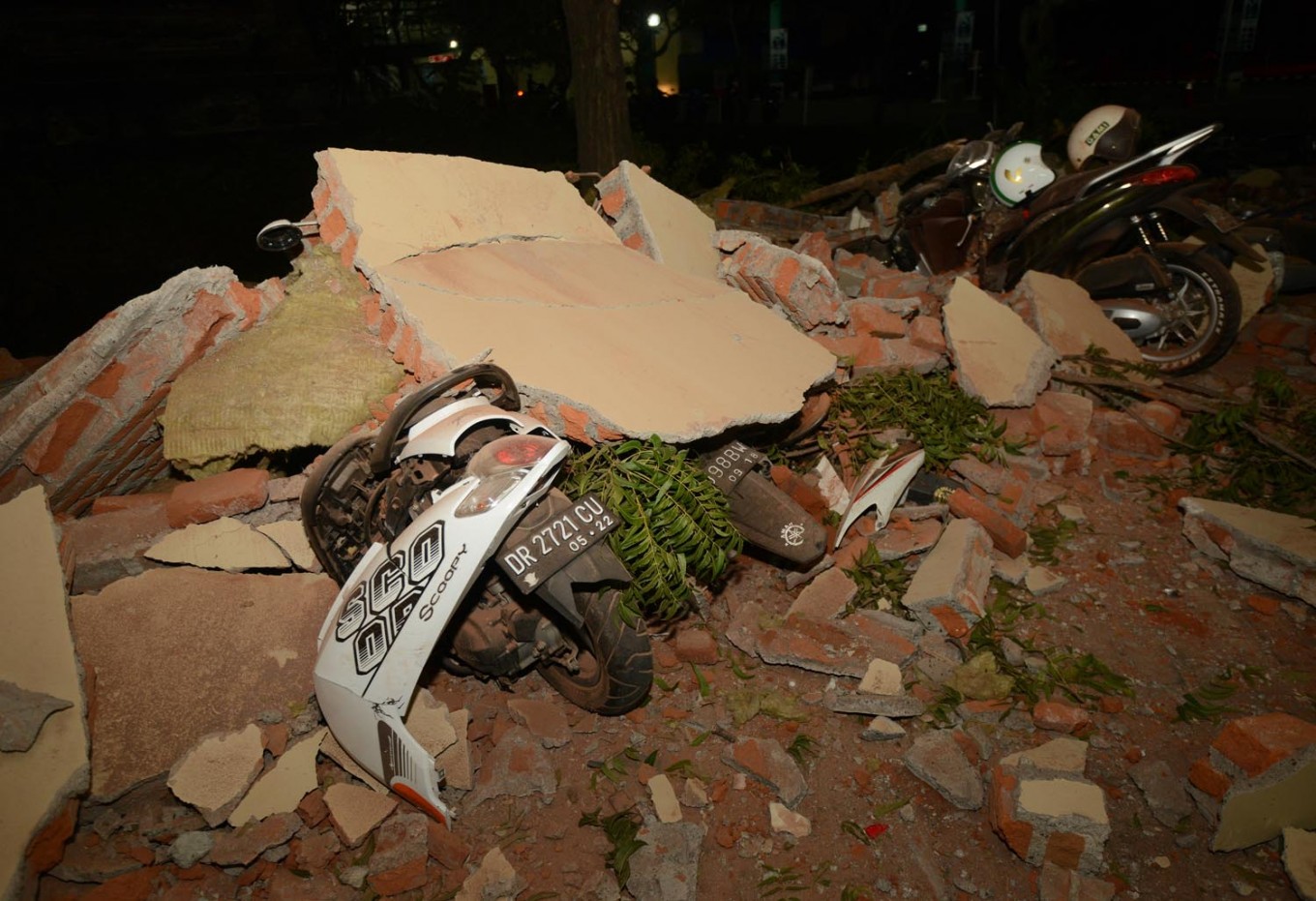 Rescuers and aid workers are urgently working in Lombok, Indonesia to locate those trapped by an earthquake and offer much needed supplies to those affected.
On Sunday 5th August a 6.9 magnitude earthquake struck the Indonesian Island of Lombok, killing 105 people, injuring over 230 and destroying thousands of homes. It is estimated that 600,000 people have been affected by the earthquake.
The earthquake triggered at least 230 aftershocks in the area which are expected to continue over the next two weeks.
Lombok had already suffered an earthquake on 29 July that killed 17 people.
Indonesia has declared a state of emergency until 11 August as Indonesia's disaster agency, military, police and others address the immediate needs of those affected, such as shelter, water and food.
Oxfam have estimated that over 20,000 people were in temporary shelter and thousands more were living in the open. Approximately 80% of the population in four out of the five districts in Lombok have been displaced.
Dini Widiastuti, Executive Director of Plan International Indonesia commented:
"Thousands of people, including children, are still just out in the fields, not properly protected. The impact is very widespread in Lombok and actually this is bigger than the first earthquake last week, so it is difficult."
Clean water has become a scarce resource in the affected areas due to a recent period of dry weather.
The earthquake severely damaged infrastructure such as roads, bridges, power and phone signal which has made it difficult to reach victims. To overcome this three C-130 Hercules transporter aircraft and helicopters have been sent to deliver medical aid and tents.
Concerns are now growing for those trapped in the worst affected areas, near the epicentre in north Lombok.
One of the primary focuses for the rescue mission is a mosque in northern Lombok which was entirely flattened during the earthquake while many were performing evening prayers.
If you'd like to stay informed on the latest updates in aid and development, please sign up for the AIDF newsletter.
Image credit: AFP/Sony Tumbelaka