Addressing Vaccination Cold Chain Challenges in Vietnam
31 May 2016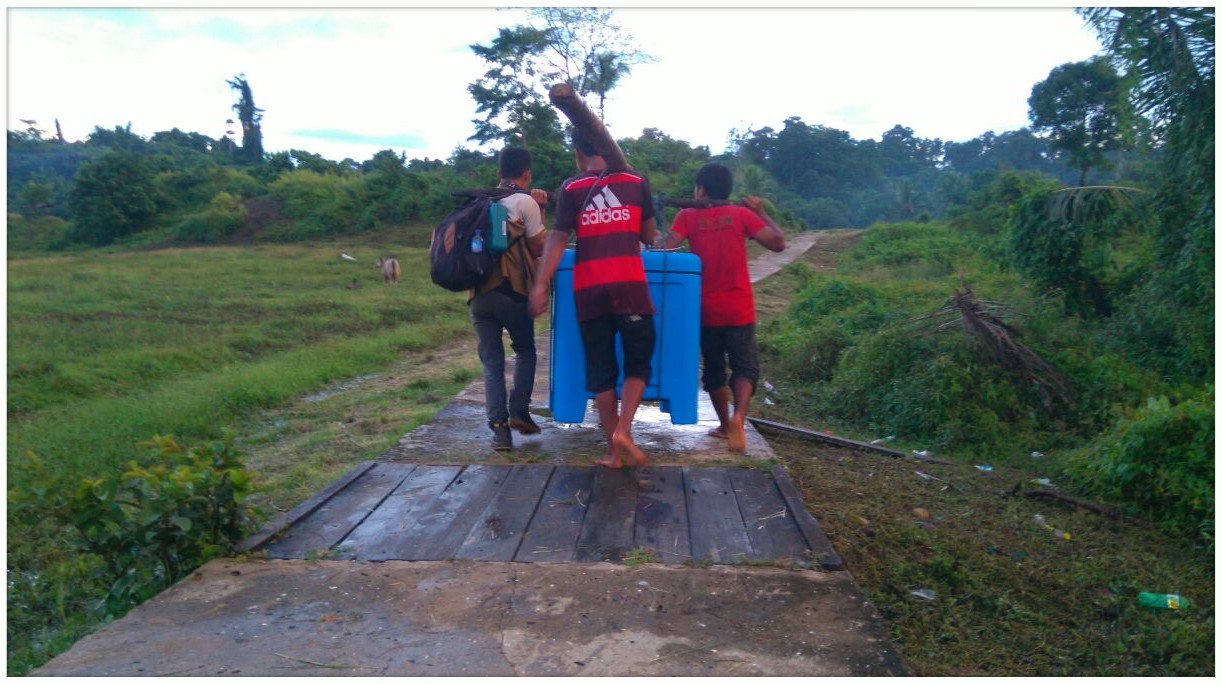 Over the years, Vietnam - supported by the Luxembourg Government and other organisations including WHO, UNICEF, JICA and GAVI between 1995 and 2012 - has significantly developed its nationwide vaccine cold chain - the process by which vaccinations are stored and transported in refrigerated equipment to ensure that they are safely delivered to patients – which extends to 5,000 communes, 700 districts and 63 provincial level cold chain facilities.
The country's National Expanded Programme on Immunization (NEPI) provides 12 life-saving vaccines free of charge to all Vietnamese children and has, in the last 25 years, protected 6.7 million Vietnamese children and prevented 42,000 deaths from deadly childhood diseases such as diphtheria, tetanus, pertussis and polio.
However, in July 2009 it was found that only 42% of 179 refrigerators in one Northern Province of Vietnam were functional, indicating a serious risk to the quality and safety of the vaccines stored inside them (Effective Vaccine Management). Of the numerous problems relating to the old cold chain model that was in operation at that time, one of the most notable was the lack of regular maintenance of equipment. This threatened not only the overall vaccine investment of the funders, but also the lives of the patients, since incorrect transportation and storage of vaccines can render them ineffective.
To address this critical issue, which was threatening the effectiveness of the country's National Expanded Programme on Immunization (NEPI), efforts focused on improving the maintenance of cold chain equipment. Using a peer-to-peer approach, provincial and national equipment managers were trained in management of the equipment, and private sector providers were contracted to maintain it, after being taught how to repair it by health centre staff.
All 63 provinces were provided with a set of tools and basic spare parts, and equipment was added and upgraded. At the end of the three year project period, responsibility for equipment maintenance was handed back to local governments to be included once more in their budgets, with some provinces opting to continue using contractors for repairs.
This marked the beginning of a cultural shift in which the importance of cold chain equipment management finally began to get the recognition it deserved. The project focused heavily on strengthening and educating personnel, and its success was clearly demonstrated when EPI project updates began to include the functioning levels of refrigerators as standard practice.
As part of the equipment upgrade, NEPI purchased 500 of B Medical Systems' (formerly Dometic) TCW 3000 AC icelined refrigerators and freezers and 150 of its TFW 800 ice pack freezers. In 2015 the company sold a further 590 RCW 50 EG combined refrigerator and freezer units to Hanoi District Preventive Medical Centers.
B Medical Systems, the leading manufacturer and distributor of cold chain equipment for large scale vaccination programs in emerging markets, has been represented in the region for over 30 years. Its products for the cold chain as well as for the blood chain offer stakeholders sustainable solutions at a low total cost of ownership.
"We understand the importance of properly maintaining cold chain equipment, which is why we go beyond selling products, and offer training and support on the ground," said Luc Provost, company CEO. "It cannot be understated how vital it is that children in Vietnam and all developing countries can get the protection they need against vaccine preventable diseases."
B Medical Systems' offering includes new developments in Solar Direct Drive and Radio-frequency identification (RFID) technologies. The company has recently added six new products to its portfolio of cold chain vaccination solutions.
Find out more about B Medical Systems at the upcoming Aid & Development Asia Summit 2016 in Bangkok in June!