AIDF Name Top 100 Twitter Accounts in Humanitarian Aid & Development
03 March 2015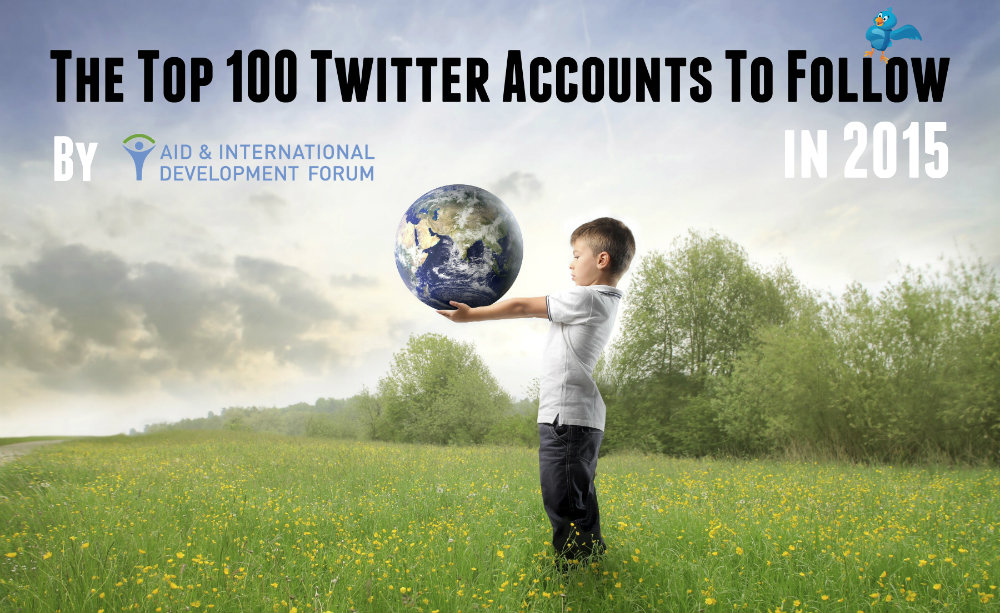 The Aid and International Development Forum (AIDF) has released their 'Top 100 Accounts to Follow on Twitter in 2015'. AIDF is the world leading independent forum specialising in disaster management and relief, mobile for development, food security; and the list includes the most active and followed accounts in humanitarian aid and development.
AIDF's top 100 Twitter accounts have been selected by level of activity, content of tweets and number of followers. The list comprises celebrities, CEOs, private foundations, investors, NGOs, UN agencies, newsrooms, non-profit and government organisations connected with humanitarian aid and development.
Director at AIDF, Sonja Ruetzel commented "We are very excited to present our Top 100 as it highlights today's leading organisations and individuals. Twitter helps promote collaboration across sectors to achieve common aid and sustainable development goals. "
Of the seven UN agencies that made the top 100, the three highest ranked are @WHO (World Health Organisation), @WFP (World Food Programme) and @UNDP (UN Development). 18 personalities feature in the top 100, with the highest three celebrity humanitarian tweeters named as @Shakira, @AliciaKeys and @BillGates, their average 23.6 million followers also placing them as top three of the entire 100. @TheEconomist, @FAONews and @GuardianGDP were amongst the 25 news and blogging sites featured, of which 92% tweet more than once daily. There are also 12 Mobile for Development accounts in the top 100, reflecting the growth of this sector, the top three of which are @TechChange, @mHealthSummit and @GSMAm4d. See full list here.
AIDF holds high-profile events around the world connecting senior representatives of local governments, NGOs, UN agencies, donors, and the private sector, providing a platform for debate and knowledge exchange. This year AIDF is organising three high profile summits focusing on disaster relief, aid response and global development in Bangkok, Washington D.C. and Addis Ababa. For more information and to register, please visit http://www.aidforum.org/events.