Building homes, communities and hope - Samsung partners with Habitat for Humanity
23 May 2016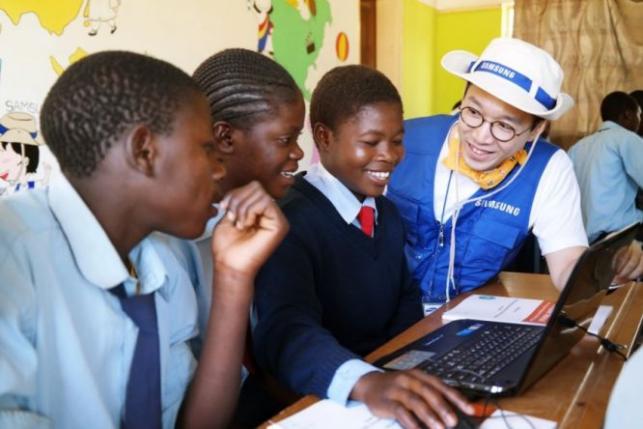 For a third consecutive year, Habitat for Humanity and Samsung Electronics Co., Ltd continue their global corporate social responsibility partnership, which supports housing, water, sanitation and education building projects for communities in seventy countries where Habitat for Humanity operates.
The projects for 2016 include the construction of Smart Libraries (high-tech libraries) in Indonesia, a secondary school in Kenya, housing and a community center in Argentina, and funding for water, sanitation and hygiene programs in Nepal.
Since the beginning of the global CSR partnership, there were:
104 homes were completed in Egypt and 28 houses were built in South Africa in 2013
Two schools in Vietnam received a high-tech IT classrooms and 18 houses and Solar Powered Internet School were built in Zambia in 2014, and
50 houses were improved and a community center was built in Argentina; six houses were built in Vietnam, a secondary school and two demonstration houses were built in Kenya in 2015
Mr. Yim Sangmo, Senior Vice President, Global Public Affairs Group of Samsung Electronics states:
"We are very pleased to support Habitat for Humanity and look forward to the positive impact that our partnership program will bring to smart education and community development".
Source: ReliefWeb