Call for Apps Supporting Aid & Development in Southeast Asia
11 May 2017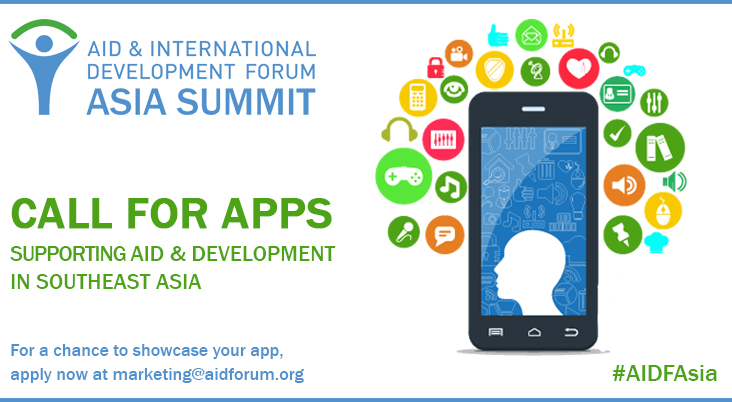 The Aid and International Development Forum is once again on the lookout for mobile applications that encourage and support humanitarian aid and development in Southeast Asia.
The shortlisted apps will be showcased at the "Planet of the Apps" on 14-15 June during the 3rd annual Aid & Development Asia Summit, which gathers senior representatives and advisors from government and UN agencies, international and regional NGOs, CBOs, investors and donors, research institutes and the private sector.
Submit your suggestions by email at marketing@aidforum.org
Launched in September 2016 at the Global Disaster Relief Summit 2016 in Washington D.C., ​the Planet of the Apps presented some of the latest mobile applications supporting humanitarian programmes and disaster relief operations across the world. The apps included Share The Meal, ETC Reporter, mVAM, ReliefWeb Videos, ReliefWeb Headlines, MyTrac™ and Refugee Aid App (RefAid). Read more or see [Planet of the Apps - Photo Gallery].
In February 2017, the Planet of the Apps took place during the Aid & Development Africa Summit in Nairobi, Kenya. The apps included ReliefWeb apps (Crisis, Headlines & Jobs), AidHedge, ConviFarm, Agribusiness TV, E-ukulima, Share The Meal and ETC Reporter. Big thanks to Huawei Mobile Kenya for providing the devices. See [Planet of the Apps - Photo Gallery]