Devastating sequence of natural disasters in Indonesia brings death toll to 1,407
03 October 2018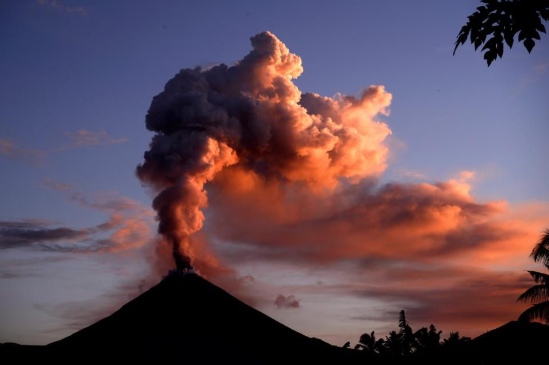 The confirmed death toll from the earthquake and tsunami that struck Indonesia's Sulawesi Island has risen to 1,407, the Disaster Mitigation Agency said on Wednesday. Over 2,500 people were injured and officials worry the death toll will rise when the full scale of destruction is determined and the missing are accounted for.
As relief efforts were underway, a volcano on the same island of Sulawesi erupted early Wednesday morning. Mount Soputan spewed ash 6,000 metres into the sky and the public was advised to avoid the area and have masks available. The volcano had been showing signs of restlessness in the previous weeks and it is unlikely that the earthquake or tsunami were the sole causes of the eruption.
Scientists are now working to figure out the relationship between the earthquake, tsunami, and volcanic eruption, if there is one at all. Kasbani, an Indonesian volcanologist who uses only one name, explained to the online news site Tempo:
"It could be that this earthquake triggered the eruption, but the direct correlation has yet to be seen as there had been an increase in the Mount Soputan activity. It is possible that the quake accelerated (the eruption)."
As scientists continue to look for answers, relief workers continue to shift through rubble and destruction in the hopes of locating survivors and those reported missing. HOPE World Wide reported that many hospitals are damaged and overstretched and the scale of disaster is beyond what experts expected.
Under-Secretary-General for Humanitarian Affairs, Mark Lowcock, announced today an allocation of $15 million from the Central Emergency Response Fund (CERF) to bolster relief assistance for people affected by the recent disasters in Indonesia.
According to a CERF report, the funds will allow UN agencies and humanitarian organisations support the government-led response in the areas of logistics, shelter, safe water and sanitation, health care, camp coordination and camp management, emergency livelihoods and protection services.
If you'd like to stay informed on the latest updates in aid and development, please sign up for the AIDF newsletter.
Photo credit: ADI DWI SATRYA/AFP/Getty Images