Engaging Consumers and Communities in Providing Clean Water
30 May 2017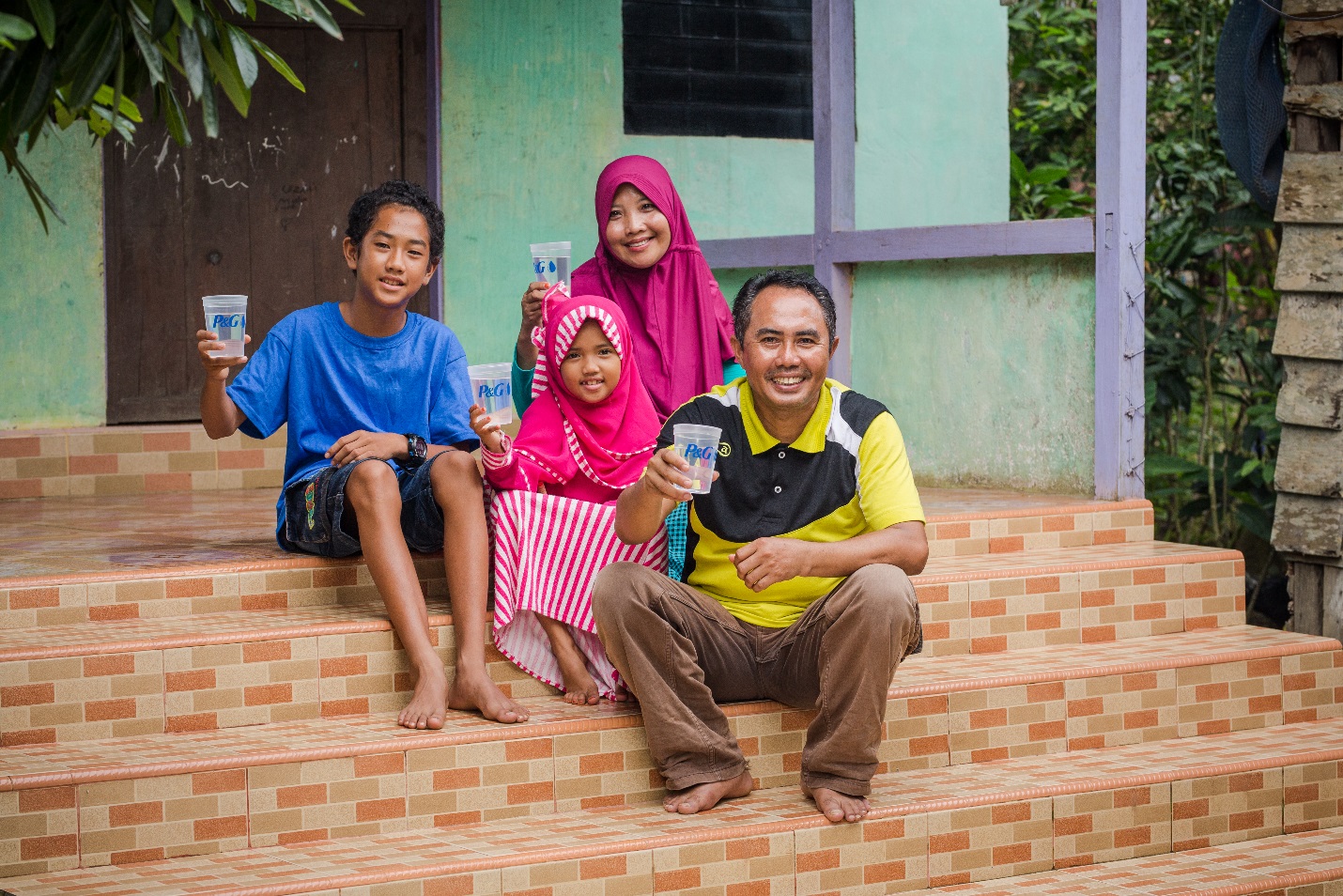 Per the World Health Organization (WHO)/ UNICEF, 663 million people lack access to an improved water source. WHO also reports that 1,000 children are dying each day due to diseases caused by contaminated drinking water. This is unfortunately the case in an emerging country such as Indonesia. In rural areas in Indonesia, only slightly more than half of the population has access to clean water (56.9%) and only 45% of households have access to improved sanitation facilities (MDG 2015 Report). In total, only 82% of Indonesia's population can access improved drinking water. About 18% of 260 million Indonesians do not have access to improved drinking water and 2% still rely entirely on surface water for drinking water.
A study by UNICEF showed that children whose families lacked safe drinking water and proper sanitation were at a heightened risk of stunting. A problem which is too familiar in Indonesia with 37% of all children under five being too short for their age.
The issue of lacking access to improved drinking water, diarrhea and stunting are issues that many Indonesians are not fully aware of. In the attempt to improve these conditions, Safe Drinking Water Treatment (SDWT) is included in National Strategy for Community Based Total Sanitations (CBTS) as the 3rd pillar. Through this strategy, the Ministry of Health has been trying to disseminate alternatives of SDWT that guarantee the quality and safety of drinking water into household level. SDWT is intended to improve and maintain water quality microbiologically with the purpose for drinking water, tooth brushing, food production, including washing the raw vegetable and fruits, and tableware.
For the last 12 years, P&G Children's Safe Drinking Water Program (CSDW) has been dedicated to the not-for-profit provision of clean drinking water around the world. In partnership with multiple NGOs, since the 2004 tsunami in Aceh, CSDW has been helping to provide Indonesians with clean water through various projects and disaster relief programs. In West Borneo, Indonesia, CSDW is partnering with Wahana Visi Indonesia (World Vision) using the CBTS approach to empower the community in implementing the proper drinking water treatment at the household level, in schools and in response to emergencies, particularly in Melawi District. The project will also support improving basic water and sanitation facilities. Over a course of two years, the project aims to reach more than 20,000 people in 16 villages.
To achieve even greater impact, together with World Vision (Wahana Visi Indonesia) and Indomaret (PT. Indomarco Prismatama), P&G Indonesia created a program where for each P&G product sold in Indomaret, P&G would provide 2 liters of clean water to those in need in West Kalimantan. This program enables us to engage and empower consumers to make a difference with a simple product purchase and in addition, it provided an opportunity to raise the awareness of the importance of clean water among Indonesians. The result of the campaign exceeded expectations, resulting in the provision of more than 12 million liters of clean water. This is a remarkable achievement made possible by the dedicated partnership with partners, consumers and communities.
P&G is a Bronze Sponsor of the 3rd annual Aid & Development Asia Summit, taking place on 14-15 June in Myanmar. Claude Zukowski, Senior Manager and, Disaster Relief and Donation Coordinator, P&G Children's Safe Drinking Water Program, P&G will join a panel discussion on best practice and innovation in WASH together with Dr Bella Monse, Senior Advisor, Fit for School. Technical Assistance for Effective School Health, GIZ and Theitdi Thein, WASH Programme Director, Plan International. Find out more at asia.aidforum.org