Extreme heat will cause the number of deaths to increase dramatically by the end of the century
01 August 2018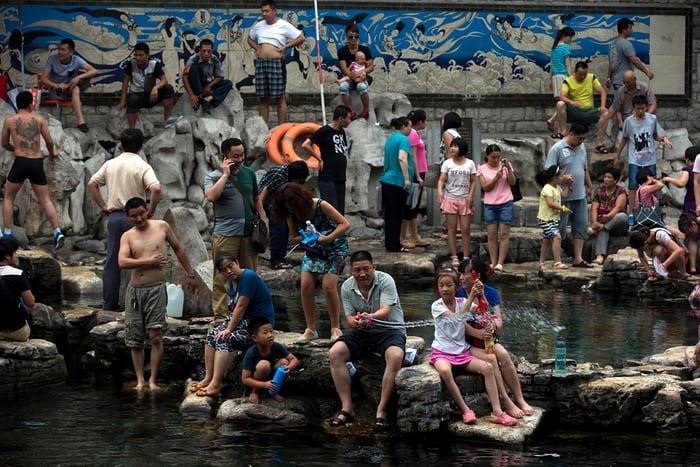 A new study has found that the death toll from heatwaves could rise by 2,000% in some parts of the world by 2080, with poorer countries disproportionately affected.
The study was published in the PLOS Medicine this week as much of the northern hemisphere is experiencing a heatwave.
The researchers used historical data on temperatures and heat wave deaths to model the future.
The research aligns with previous findings that climate change will increase extreme weather events and natural disasters around the world.
Yuming Guo, Associate Professor at Australia's Monash University commented on the findings:
"Future heatwaves in particular will be more frequent, more intense and will last much longer"
"If we cannot find a way to mitigate the climate change (reduce the heatwave days) and help people adapt to heatwaves, there will be a big increase of heatwave-related deaths in the future."
The news has been dominated by reports of heatwaves and its effects, such as wildfires.
A heatwave is officially defined as at least two consecutive days of unusually hot weather.
The study investigated 20 countries across four continents and found an increase in mortality due to heatwaves was highest closest to the equator.
Columbia is predicted to be the worst affected country with a 2,000% increase in premature deaths due to extreme heat between 2031 and 2080, compared to 1971 to 2010.
Brazil and the Philippines are also predicted to see large increases in premature deaths, the study found.
Countries furthest from the equator, such as European nations, would see the smallest increase in premature deaths.
Nevertheless, the report found that even in a best-case scenario where emissions are curbed and population increase is low, an increase in premature deaths would occur.
A similar study, published in the journal Nature Communications, has found that fatal temperatures, where the human body cannot cool itself, could occur in numerous countries towards the end of the century.
Wet Bulb Temperatures (WBT) measure heat and humidity, once the WBT reach 35 degrees Celsius the air reaches a level of heat and humidity that is fatal to humans, with even physically fit people dying within six hours.
The new research has found that fatal levels of WBT could affect northern China by 2070 unless carbon emissions are cut. There are also concerns that the Middle East will experience life threatening WBT levels. Indeed, Iran almost experienced the fatal 35C WBT in 2015.
Prof Chris Huntingford, at the UK Centre for Ecology and Hydrology noted:
"The research finds that if greenhouse emissions continue at current levels, there will be many more days when unsafe thresholds are crossed. This will make work outdoors almost impossible across much of the agricultural regions of China"
Join us at the 10th Annual AIDF Global Summit to discuss global challenges in healthcare, natural disasters and climate change.
If you'd like to stay informed on the latest updates in aid and development, please sign up for the AIDF newsletter.
Image credit: Ng Han Guan