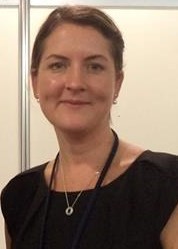 Clodagh Byrne
Lead Adviser for Resilience
VSO International
Clodagh Byrne is VSO International's Lead Adviser for Resilience. Within this role, she provides technical support to 24 countries to apply resilience building approaches in order to build responsiveness projects to climate change and other stresses and shocks.
She has worked in the international development sector as a resilience and disaster risk reduction specialist for 15 years. Clodagh started her career in 2002 as a volunteer under Irish Aid's APSO programme where she led research on the interface between natural resource management and resilient community development within protected areas in Indonesia.
In the 10 years that followed she worked on a wide range of humanitarian recovery, disaster risk reduction and resilience programme interventions including supporting the post Indian Ocean Tsunami recovery programmes as part of Trocaire's humanitarian team,, supporting the design and management of a regional disaster risk reduction and resilient livelihoods programme as South East Asia Regional Programme Manager with CAFOD, and as a resilience advisor to Caritas Switzerland supporting the establishment of their DRR and Water Resource Management programmes.
Before joining VSO, Clodagh worked with HelpAge International as their Global Resilience and Disaster Risk Reduction Policy and Programme Adviser, where she acted as the UNISDR focal point for their stakeholder group for inclusion of older people within the Sendai Framework.
Clodagh has a specific interest in the skills and knowledge volunteers can bring to resilience building, and also has a particular focus on inclusive approaches to resilience building in addition to ecosystem services approaches to disaster risk reduction. She holds a Master Degree from University College Dublin and a Bachelor in Natural Sciences from Trinity College Dublin.