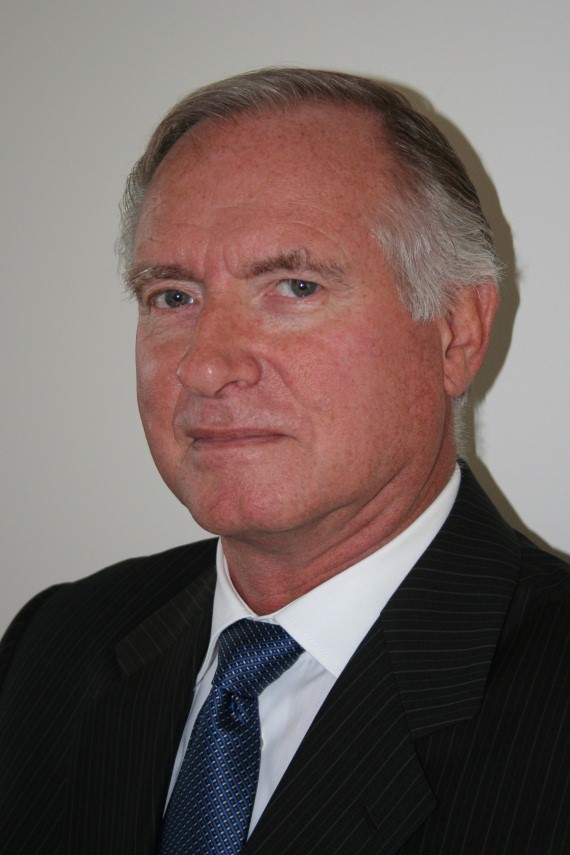 Dick van Dijk
Chairman
Enviro-Pure Foundation
Royal Superior Maritime College, Flushing, Netherlands). Dutch National. Age 76.
Languages: Fluent in Dutch, English, French, German, Italian and working knowledge of Spanish
Residences: The Hague - Netherlands / Chiang Mai -Thailand
Positions: Chairman at Enviro-Pure Foundation, a not-for-profit organisation founded in 1989, to alleviate water problems in developed and developing countries and a continuation of Enviro-Pure Environmental Technologies, founded in 1977.
Activities:
He developed with partners small stand-alone systems for water purification based on UF and UV from almost any fresh water source for rural applications and with partners in Singapore an innovative, cost effective method to remove arsenic with focus on Himalayan Basin (Bangladesh, Nepal, W-Bengal,-India, Myanmar, Vietnam, Cambodia, Thailand, Laos)
Under the banner "smart DUTCH WATER SOLUTIONS" complete packages have been developed based on 40 years of experience for first response teams and disaster mitigation introducing these mainly in ASEAN from his present base in Thailand.
Career:
He started his career in the early 1960-ies as Officer in the Dutch Merchant Navy as Engineer on board cargo- and passenger-ships, followed by positions as General Manager in a heating-and aircon- installation company, and Area Sales Manager for a large US group in oil-and chemicals handling and aircraft re-fuelling equipment covering Europe, N-Africa and Middle East.
He was Marketing Manager of a Rotterdam shipyard before he set-up his own company in 1977, contributing to clean-up of waste water streams of Belgian and Dutch industries, armies and rail-roads, being instrumental in re-defining regulations for energy-, precious metals- and water-savings.
Introducing Ultra Violet technology for disinfection of water and waste water in1978, for Trojan Technologies of Canada, in 1990 he set-up and managed thereafter its' European head-quarters with 6 regional offices and acquired 2 UV-manufacturing facilities in Europe.
He became known under the nick-name Mr. Trojan in Europe and participated in international teams such as Ö-Norm, the Austrian Standardization body, and FIGAWA in Germany for redefining specifications for UV drinking water plants.
Highlights for Trojan Europe were orders for the Cities of Milan, Madrid, Lisbon and many more, and the world's largest waste water disinfection and reclamation facility, in Doha-Qatar. In France cooling water for a nuclear power plant at 3,600 Tons/h, a most challenging project, was treated successfully after competition had failed. In Italy water for the fountains of UNESCO Heritage Tivoli Gardens near Rome was treated after they were closed due to health risks for visitors. Advanced drinking water disinfection plants were produced for Amsterdam, Rotterdam, Antwerp and many other cities.
He retired from Trojan in 2008 after 18 years as their Managing Director.
He wrote and presented papers and participated at seminars, congresses, trade-shows and -missions in:
Australia, Austria, Bahrain, Belgium, Canada, Cyprus, Czech Republic, Denmark, Egypt, Estonia, Finland, France, Germany, Greece, India, Indonesia, Iran, Ireland, Italy, Malaysia, Malta, Morocco, Myanmar, Netherlands, Nigeria, Norway, Oman, Pakistan, Philippines, Poland, Portugal, Qatar, Saudi Arabia, Singapore, Spain, Sri Lanka, Sweden, Switzerland, Thailand, Tunisia, Turkey, UAE, UK, USA and Vietnam. He participated in a documentary about rural drinking water treatment with the Crown Prince, now King, of the Netherlands that was televised several times on prime-time.
He was an Active Member of the International Water Association (IWA), International Ultra Violet Association (IUVA) and Netherlands Water Partnership (NWP) and was Regional Coordinator for Netherlands Gulf Region Water Platform, based in Dubai, an umbrella organization of specialized Dutch Industries and Consultants active in Water Management / Treatment and Delta Technologies supported by Dutch Government.
He has recently formed a Consortium with 2 Australian companies to offer complete WASH solutions in rural and disaster struck regions in Asia and Pacific under the name Enviro-Water Consortium.