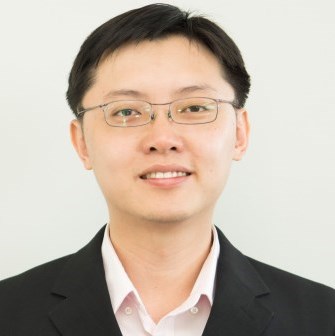 Dr Victor Sim
Deputy Director
Nanyang Environment & Water Research Institute (NEWRI)
NEWRI's know-how and solutions have been deployed at full-scale in field settings for both industry and community (administered by NEWRI units NEWRITech and NEWRIComm respectively). In the last six years, through its partnership with the Lien Foundation in the Lien Environmental Fellowship (LEF), NEWRI has built a network of community projects and partners across Asia through technical collaborations shaped by its community-centric development goals.
Dr Victor Sim is currently responsible for leadership and overall coordination of the activities of the group, namely identification of project and partner, project planning, project implementation, project documentation, stakeholder education, completed project monitoring and upgrading, and outreach and publicity. Prior to this, he was CH2M Singapore's lead process engineer for design considerations and process options for drinking water works (Choa Chu Kang Waterworks – 1st global competitively tendered ceramic membrane installation and Woodleigh Waterworks) and had supported the construction of Singapore's 3rd seawater desalination plant. He is proficient in US EPA Long Term 2 Enhanced Surface Water Treatment Rule (LT2ESWTR), Disinfection By-Products (DBPs) Control and Process Trade-offs specializing in membranes, advanced oxidation processes, biologically activated carbon and chemical systems. He has extensive understanding and participated in multiple tender evaluations of membrane equipment and ozone system life cycle costing.
He graduated from Nanyang Technological University (NTU) with a Ph.D. on the support of the National Research Foundation Environment and Water Technology (NRF-EWT) scholarship by the Singapore government. His Ph.D. work on the development of novel monitors for early detection of fouling in reverse osmosis systems has won numerous awards and accolades including the World Future Foundation (WFF) Ph.D. prize and American Water Works Association (AWWA) Academic Achievement Award for the best doctoral dissertation in his research field. The latter was the first awardee outside North America since 1966. He also holds first class honours in Applied Chemistry from National University of Singapore (NUS). He is deeply passionate about modern society's challenging problems and enjoys intellectual discussion as alumni of the 43rd St. Gallen's Symposium and the 9th Hitachi Young Leaders Initiative (HYLI). Not resting on his laurels, he further volunteers his skill sets in Humanitarian Assistance and Disaster Relief (HADR) domain as a Military Expert in the Ministry of Defense (Mindef) Military Domain Expertise Scheme since 2015. He is married to a Chemist and they have a son and daughter.