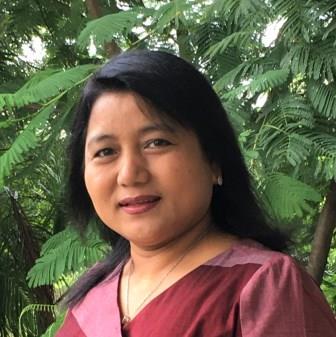 Mar Mar Thwin
Senior Education Advisor
World Bank Group
Mar Mar has been supporting the ongoing education lending operations in Myanmar, participate in partnership activities, and contribute to Ministry's efforts to reform education systems, expand access, and improve quality at all education levels.
Prior to working with the Bank, Mar Mar had 8 years of experience in program and budget management, staff development and M&E, where she worked as Education Program Manager at Save the Children, and 6 years of experience on work on rural areas in Myanmar where she implemented a human development program as an Education Specialist at UNESCO. Mar Mar also worked as a teacher for 11 years in the Department of Basic Education and the Department of Higher Education in Myanmar.
Mar Mar had a Hubert H. Humphrey Fellowship, where she studied education policy, planning and administration at Vanderbilt University.