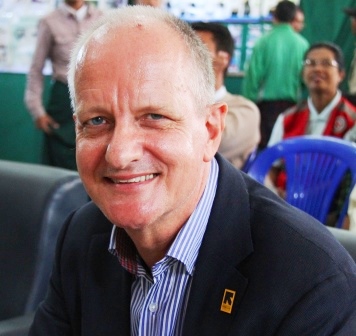 Marcel de Brune
Project Director, Tat Lan Food Security and Livelihood Programme
International Rescue Committee
Marcel de Brune works for the International Rescue Committee (IRC), where he is IRC's Project Director of the USD 40 million Tat Lan programme in Rakhine State, Myanmar. Funded by the Livelihood and Food Security Trust Fund (LIFT), Tat Lan's six-year goal is to improve food security and livelihoods in 259 communities.
Previously, Marcel worked for IRC in Indonesia as Livelihood Coordinator assisting the Aceh Relief Programme. IRC later promoted him to Director of Programmes and Country Director. Marcel is fluent in Indonesian, after working in the country for more than 20 years, mainly in community forestry and rural development projects funded by EU, USAID, and private sector investors committed to corporate social responsibility.
Marcel graduated in the Netherlands in Tropical Agriculture and Soil Science. He also has a master's degree in Environmental Management and Development from Wye College, University of London.