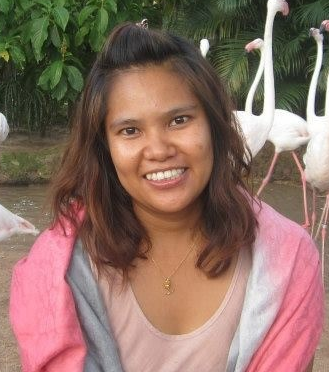 Natchawi Wadman
Global Youth Engagement Officer
VSO International
The current role is to work across VSO in 24 countries to oversee the development and delivery of a youth engagement strategy targeting returned youth volunteers and other young people, building up a confident and skilled global community of engaged young citizens, active in their communities, regions and on the global stage, support the development of youth engagement plans in select countries. Build capacity of youth engagement through youth platforms and provide targeted technical support, as necessary, ensure linkages with ICS global community and other existing youth platforms, produce guidance and support delivery of training to VSO offices and staff on strategies for meaningful youth engagement for both youth volunteering programmes (e.g. ICS) and youth focussed programmes (e.g. SRHR). Develop and manage a tracking mechanism for impact of youth engagement, support the development of strategic and programme partnerships with youth organisations and networks at national and global level to support our programme and engagement work through provision of volunteers, joint programming, shared research, learning and funding, promote the generation and or use of quality internal and external evidence, practice and learning within VSO including through the establishment of communities of practice for youth (including ICS) that shares knowledge, learning and innovation and build capacity in youth programming. Previous worked as Programme Development Specialist and Youth Programme Development Specialist in Asia Pacific for VSO.
Previously worked for Right To Play Thailand as a Program Manager for Life Skills Development Program for 4 years leading in partnership development and advocacy work with Ministries, INGOs and local NGOs to promote life skills development for children and youth across Thailand, promote the concept of play and activity-based learning as an effective tool and approach to develop life skills for learners in the classrooms, support the implementation of sport for development program in youth detention centers as a rehabilitation mean for youth in conflict with the law in Thailand, taking additional role as Child Protection Focal Person for Thailand and to join CRC Coalition Thailand as a member of steering committee.
Before Right To Play, I spent for almost 10 years working as Pre-School teacher and Education Supervisor for community development agency funded by the federal government of the US in Boston, MA. While taking a role as Education Supervisor, I also worked as Mental Health Specialist at Boston Medical Center to support children and family who affected by violence including, community violence, domestic violence or violence in schools.
I am holding degree in Master of Social Work from Simmons College, Urban Leadership Program Certificate, an affiliated program and Bachelor of Education in English and Pre-School Education.